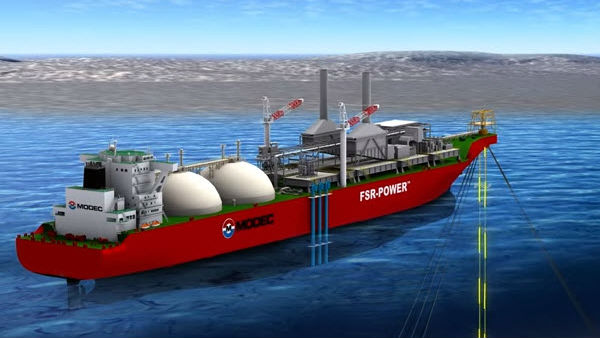 The Japanese government is exploring the idea of providing power to islands in Indonesia using ships that generate electricity from LNG.
The concept would be a first for full-scale LNG power generation at sea. LNG would be delivered by tankers from Indonesian terminals to ships equipped with LNG storage tanks and power-generating turbine systems. The strength of the idea comes from their potential for rapid deployment, says Japan's ministry for Economy, Trade and Industry which hopes other Asian nations will be interested too.
Indonesia has over 13,000 islands, and many rely on diesel generators for power. Initial testing would involve around 10 islands close to East Timor, such as the Maluku Islands, reports The Japan News.
The idea is seen to be a way to counter China's growing influence through its "One Belt, One Road" initiative. This includes boosting power and transportation infrastructure in the region.
Earlier this year, Japanese LNG infrastructure firm Chiyoda Corporation announced that it has received approval in principle from ABS for a new, unique vessel class: the floating LNG-fueled power plant. The new design would reuse existing ships. Chiyoda proposes to convert surplus LNG carriers into floating electrical generating stations with a capacity of 70 to 400 megawatts. The power would be run onto shore with heavy electrical cables.
Japanese engineering company Modec has also announced the development a power plant ship that uses LNG as the fuel for electricity generation. The FSRU's came on the market earlier this year.
https://www.youtube.com/watch?v=TPGz_Wkrb-8
source:
maritime-executive.com